Enrolment for March 2021 Chinese Language classes has begun!
Dates
Spring term           1st March, 2021 – 7th  May, 2021
Class Levels
We will have classes at every ability level, from complete beginner to advanced
Class Structure
10 weeks of classes (class length approximately 2 hours)
Class Time
These will be discussed once classes are formulated. Our teachers will strive for the best time fit in order to accommodate class groups.
Fee
£120
Location
Classes will be held online (Due to current COVID situation). We recommend the use of Zoom, but can consider other software if needed.
Registration
The registration/enrolment process is hosted by the University itself (rather than our CI) . As many of you are aware this system sometimes is a little clanky, and we appreciate your flexibility and patience. You will not have to enroll in person and collect a card. However online enrolment will need to be complete (apologies if you have done this already before, as it currently stands there is no work around, although we continue to strive for one)
Next steps?
Email ciuh@hull.ac.uk for enrolment form
 Get your applications in ASAP, as spaces are filling up quicker than normal with being online !
Announcement
Following the guidance of the Department of Health and Social Care and Public Health England, and the Government announcement  to stop non-essential contact with others and to work from home where possible, we have decided that all our classes and activities will be suspended with immediate effect.
Our sincere thanks for your understanding and patience as we all face this considerable challenge.
To complement our updates, please actively check and follow Government advice which includes guidance to protect yourself and about travel.
March 2020 Semester Mandarin and Chinese Calligraphy courses in Hull have started!
学中文!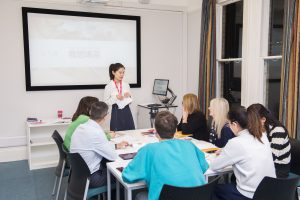 Classes for March – May 2020
The Confucius Institute at the University of Hull offers Chinese (Mandarin) language classes at different levels. All language courses will run for 10 weeks with two hours of tuition each week. Fee for all courses: £120.
Hull
Unless otherwise stated, all Beginners and Intermediate courses in Hull will take place at 18:30-20:30
3 March – 12 May – Beginners Chinese Levels 1,2,3
This course is designed for those who have little or no knowledge of the Chinese language.
All Beginner classes are taught Tuesday 6.30pm-8.30pm
March – 14 May – Intermediate Chinese Levels 1,2,3
This course is offered for those who have learnt basic Chinese before but would like to improve their language skills. Those who are able to communicate in everyday Chinese, or have completed our Beginners Chinese course are also encouraged to sign up.
All intermediate classes are taught Thursday 6.30pm-8.30pm
Flexible dates and times – Advanced Chinese Levels 1,2,3
This course offers more advanced lessons to those who can speak, read and write some Chinese but wish to have a deeper understanding of the language. Students who completed our Intermediate Chinese course can benefit from this advanced module and progress further.
Advanced class times are organised with the teacher.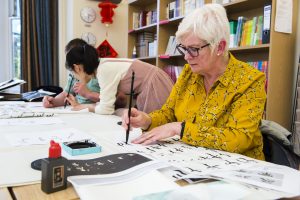 4 March – 13 May & 6 March – 15 May – Chinese Calligraphy  This course is for those who would like to explore the ancient art form, using ink slabs, brush pen, and traditional paper to create artistic characters and painting. No previous knowledge of Chinese language or calligraphy skills needed. All materials included in the course fee.
Wednesday's Calligraphy Class – 14:00-15:45
Please let us know which group you would like to sign up for.
Further course dates in 2020 –
May Term:
26 May -28 July 2020 – Chinese for Beginners Level 1,2,3
28 May – 30 July 2020 – Intermediate Chinese Level 1,2,3
Flexible – Advanced Chinese Level 1,2,3
27 May – 29 July/29 May – 31 July 2020  – Chinese Calligraphy
Free Chinese Language and Culture Day (Date tbc)
This one-day taster programme will cover some basic Chinese such as pronunciations, greetings, numbers as well as gaining an insight into Chinese culture. A complimentary lunch and class materials are included. All are welcome.
To learn more about the taster day and our courses, please contact us.
Email: ciuh@hull.ac.uk Telephone: +44(0)1482 462197