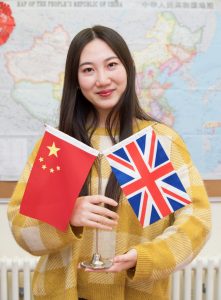 The Confucius Institute at the University of Hull (CIUH, 赫尔大学孔子学院) was founded in February 2016, funded by the Ministry of Education of China, whose stated aim is to promote Chinese language and culture, support local Chinese teaching and facilitate cultural exchanges. Like all Confucius Institutes worldwide, the CIUH operates in co-operation with its Chinese partner, Tianjin Normal University (TJNU).
The institute is currently developing part-time, evening and vocational Chinese language training courses open to the general public, adult learners and local business. We also organise Chinese cultural events and exchange activities throughout the year, to increase mutual appreciation between China and the UK.
Our future plans are to train teachers and offer Chinese language programmes to local schools, colleges, businesses and the general public as well as current University staff and students.  We also hope to organise trips to China, providing a variety of language-cultural activities.
"The Confucius Institute has been very successful since it was established two years ago. The [recent] Chinese Whispers concert was one of the examples that provided an opportunity to showcase the excellent work of the Confucius Institute, in promoting understanding of Chinese language and culture."

– Professor Susan Lea, Vice-Chancellor at the University of Hull
"Confucius Institute at the University of Hull is a bridge between the University and Tianjin Normal University. With this stage we can broaden our collaboration in terms of teaching, education, research and technology."

– Professor Gao Yubao, President of Tianjin Normal University