Professor Marina Mozzon-McPherson
Director
M.Mozzon-Mcpherson@hull.ac.uk
+44 (0) 1482 465837
Whilst Head of the School of Languages, Linguistics and Cultures (2010-14), Marina established the successful Chinese Studies degree, and played a leading role in establishing the Confucius Institute by forging links with Tianjin Normal University.
A passionate linguist and innovative language teacher, and applied linguistics scholar, she has been promoting and developing the study of languages in secondary and higher education. She has introduced Chinese and China-related cultural events into schools as part of her leadership of the Routes Into Languages programme for Yorkshire and Humberside. She has been instrumental in developing close and working partnerships between local schools and colleges and Chinese universities.
Her research into innovative pedagogies is at the heart of the work of the Confucius Institute at the University of Hull.

Professor Liu Jianmei (Jenny)
Co-director
Jianmei.Liu@hull.ac.uk
+44 (0) 1482 462196
Professor Liu Jianmei is a mentor and academic counsellor at Tianjin Normal University to students studying in the Foreign Languages College. She is also the project leader for the National Social Science Fund of China project Traumatic Narrative of pat Barker's War Novels, and has published several works on Pat Barker.
"It is a new and exciting experience for me to work with British colleagues at Hull. I hope we can promote the people to people bond between China and UK through Chinese language and cultural programmes, and our mutual commitment."

Neil Maynard
General Manager
n.maynard@hull.ac.uk
+44 (0) 1482 466675
Neil began his international career with the University of Central Lancashire, where he developed the fledgling international office, and then managed the University's office in Beijing (1990-94). He joined the British Council in Hong Kong as Director (Education) (1994-98), managing the Education Counselling Service for Hong Kong, China and Macau.
At the University of Sunderland (1999-2004) he built up the University's partnerships in China, and then spent time in Singapore and Malaysia (2004-2012) working for Lasalle College of the Arts developing partnerships in China in the creative arts, and then in Malaysia as a private consultant.
Neil has a good understanding of Chinese culture and history, and has travelled to many parts of China. He speaks some Chinese, and at the Confucius Institute is learning more.
"I hope that through the Confucius Institute at the University of Hull we can encourage many people to learn Chinese and gain an understanding of Chinese culture, and through this engage with China and its people."
Neil is also responsible for developing and managing key strategic partnerships in China for the University.

Martha Chan
Communications Officer and Administrator
m.chan@hull.ac.uk
+44 (0) 1482 462197
Martha worked as a journalist and editor for major newspapers and magazines in Hong Kong, and continued working as a bi-lingual freelance writer after moving to Hull. She has spent most of her adult life travelling around the world, interviewing people, and telling their stories through words and photographs.
Martha manages the institute's external and internal communications work, and provides the day-to-day running and support to the Confucius Institute and its multi-national team. Through project managing a variety of cultural and language events, she gets to meet people from all walks of life, which she enjoys.
"My years as a journalist allowed me to visit many countries and experience different cultures. I hope to use these experiences and my journalist skills to promote a wider understanding of Chinese language and culture to people across the region."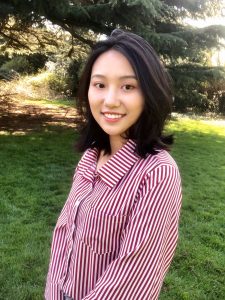 Yang Rui (Rita)
Mandarin Teacher
R.Yang@hull.ac.uk
+44 (0) 1482 466554
Rita is studying for her master degree at Tianjin Normal University, China, majoring in translating and interpreting. She likes learning about the arts, and has played guzheng (a Chinese musical instrument) for more than 10 years.
"Although all languages have their own characteristics, they still have something in common, just like music. We can explore a more lively China by learning Chinese. I'm excited about starting such a new adventure in my life and learning more about different cultures."

Huang Weihong (Victoria)
Mandarin Teacher
Weihong.Huang@hull.ac.uk
+44 (0) 1482 466554
Victoria is studying at Minzu University in Beijing, majoring in Teaching Chinese as a Foreign Language. She has undertaken several internships, and enjoys teaching and communicating with students from different cultures.
She says, "My first English teacher was an important influence on me.  She opened a new vision of the world for me through learning English.  I chose my major beause I waned to be like my teacher. My father is also a teacher.  But I love Chinese culture as well , and like reading books.
"Learning a new language is just like a new journey in life. Chinese is a different language, so learn and experience a new journey."

Zhou Xuan (Ingrid)
Mandarin Teacher
x.zhou@hull.ac.uk
+44 (0) 1482 466554
Ingrid is studying for her masters in Chemical Engineering and Technology at the China University of Petroleum in Beijing. She also has a bachelor degree in Chemical Engineering and a double bachelor in English.
She is researching and building up a new teaching method which can guide students to conclude and construct Chinese sentences and linguistics by using Chat Structure. She is passionate to help students improve their Chinese learning skills, and wants to be able to motivate them and help them build their confidence in Chinese learning.
"Learning language should always be combined with rationality and perceptuality."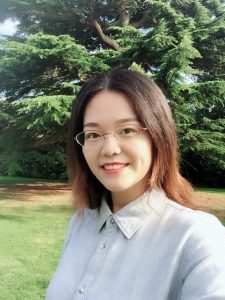 Wang Qian (Debby)
Mandarin Teacher
Q.Wang2@hull.ac.uk
+44 (0) 1482 466554
Debby has a master degree in Teaching Chinese as a Foreign Language and a bachelor degree in Law. She also holds the Teacher's Qualification Certificate in China and the Certificate for Teachers of Chinese to Speakers of Other Languages.
Debby believes in the Confucian saying "To accelerate each other between teaching and studying". She is hoping to build a bridge of friendship between western and Chinese culture with her knowledge and patience.

Mi Di (Cindy)
Senior Mandarin Teacher
d.mi@hull.ac.uk
+44 (0) 1482 466554
Cindy, a qualified Mandarin teacher, graduated from Chinese University of Hong Kong with a MA degree in Linguistics and Tianjin Normal University with a BA in English Teaching.
Her MA thesis in second language acquisition was awarded Best Thesis of The Year by Hong Kong Linguistic Society. Her expertise lies in Applied Linguistics, Second Language Acquisition, Language Teaching, International Collaborative Learning, etc. Currently she teaches Passport Chinese at the University of Hull, and Chinese Calligraphy at the Confucius Institute.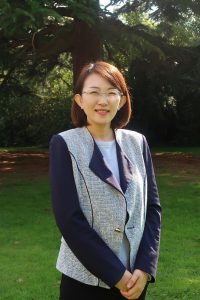 Yu Hongshan
Senior Mandarin Teacher
h.yu@hull.ac.uk
+44 (0) 1482 462197
Hongshan has worked at Tianjin Normal University, China as a Mandarin teacher since 2008. She worked both as a teacher to teach Chinese as a foreign language to international students and also an administrator in the Foreign Affairs Office. She has rich experiences in teaching Chinese as well as intercultural communication.
Hongshan has won the "Excellent Young Teaching Staff Award of International Students Education in Tianjin" by Tianjin High Education Association, International Students Education Branch. She believes that language is an important part of culture and language learning can be improved through different kinds of cultural activities.